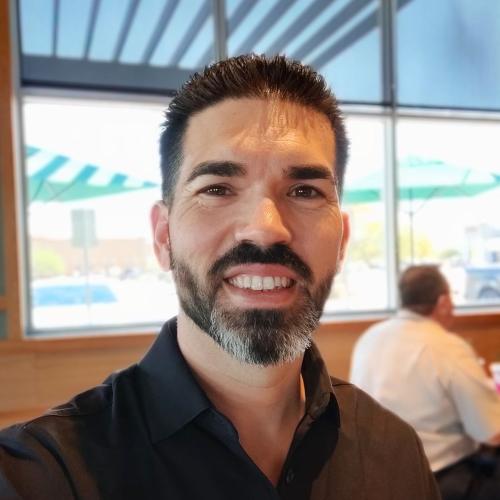 MyBizNow LLC
Why Call a Geek, When You Can Hire a Professional?
Description
Tech, Design, Payments: Your Full-Spectrum Solution with MyBizNow
In today's interconnected world, businesses and individuals face an array of challenges – from establishing a digital brand presence and handling computer issues to navigating payment solutions. MyBizNow is your one-stop destination to tackle these challenges head-on.
Meet MyBizNow: Elevating Businesses and Streamlining Personal Tech Experiences Since 2000
With a rich history of aiding businesses in their growth and assisting individuals in their tech needs, MyBizNow offers a tailored suite of solutions.
For Businesses:
Web Expertise: Our portfolio speaks volumes. Let our designs be the starting point for your brand's unique digital journey.
Branding & Print: Make a statement. From professional business cards to eye-catching banners, we've got your branding needs covered.
Comprehensive Payment Solutions: Whether you're a food truck on the go or a bustling dental office, our payment solutions – from mobile payments to invoicing and point-of-sale systems – are versatile, reliable, and designed for businesses of all types.
For Individuals:
Transparent IT Support: Demystify tech troubles with our jargon-free assistance, ensuring a seamless digital life.
Design for the Personal Touch: Have a custom poster or unique project in mind? Let's bring your vision to fruition.
Across the Board Services:
Printing: Quality printing, be it for your business's promotional materials or your personal projects.
Graphic Design: From business logos to personal designs, we craft with precision and flair.
Web Development: Offering end-to-end solutions, from domains to holistic web design.
IT Services: Robust tech support that caters to both professional and personal needs.
Step into the Future with MyBizNow
Whether you're eyeing professional growth, seeking payment solutions, or striving for a hassle-free digital experience, MyBizNow has you covered. Book an appointment today and set a course for success.
Member Name:
Dewayne Castillo
Testimonials
Dewayne was quick to respond to my call for help and was crisp, professional, knowledgeable, and timely. The cost was more than reasonable, and my computer was good as new the next day. I highly recommend!
/ Michelle
Dewayne and his team are great! They do jobs in a timely manner and go over everything with you so that you can understand what has been done. They are honest and willing to help you any way they can. Thank you Dewayne and team!!!
/ Sandy
Dewayne is fantastic. He helped my sister purchase a new computer and he helped me to extend my google home with a smart Hub and new remote. He helped me choose a new TV and worked so hard to install it. I found Dewayne on Nextdoor and I am so thankful. He is also cleaning up my niece's computer. He is the man to use for your computer problems. I very highly recommend him.
/ Susan
These professionals designed my website and advised me on blogging. They were creative and were good listeners. I loved their work!
/ Kathy
BUSINESS REVIEWS
5.0 average based on 5 Reviews
---
Dewayne worked on both my laptop and desktop, both being less than 2 years old. They were were sloth-slow. Now they are running so fast and the service and professionalism are outstanding. What he didn't accomplish remotely, he finished at my home. I so recommend MybizNow.

No distance is too far for his help!!!

I had an emergency....my computer got hacked and my credit cards were being charged, someone applied for a loan under my name, non stop websites were being uploaded to my computer. Dewayne called me the same day and cleaned up my computer, put security on, restarted my emails and got me up and running again within hours! I never had to leave my desk. He was my hero!!!!! I highly recommend Dewayne for any computer need you might have. I was 100% satisfied and he will be my only go-to person for computer issues from now on....I live in Texas and he lives in Arizona...no distance is too far for his help!!!